Coolest city? Found it!!!
For those who are still wondering which is the coolest city in the world, we found it!!! Amazing vibe and energy on the streets, people playing the guitar, the violin or just singing; smile and happiness! Beaches, harbor, rocks, hills, skyscrapers & small buildings, parks, barbecue, luxury malls, Asian fast foods, cozy restaurants, rooftops, opera, sun, sun, sun, rain, sun… I could continue like this for few pages. One word for Sydney? Awesome! I cannot compare it with any other city I have visited so far; it might look like New York or Boston, mixed with parts of Barcelona, Copenhagen? I have no clue! But it gives energy and joy!
Imagine a city in which you do not see very high social discrepancies. Yes, there are also some homeless people on the streets, but overall everybody seems to have a normal, happy life. People generally work 9 to 5 and they enjoy sun afterwards. Each weekend you feel holidaysh, clowns are sleeping on the floors and you are encoureged to jump from your bike! 😀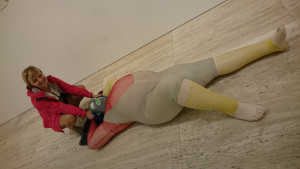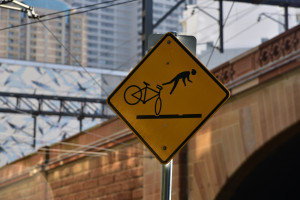 Several beaches to choose from on the 6 km way from Coogee to Bondi – large sand beaches, tiny, rocky ones, average sand and so on. We spent half a day in the area, eating a tasty breakfast at 12 pm (there are restaurants serving all day breakfast!!!) and walking along the coast between Congee and Bondi. Very nice views and ambiance.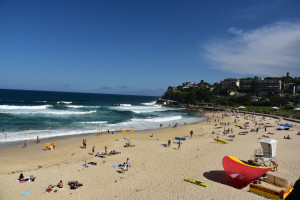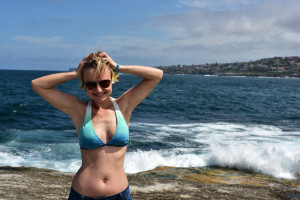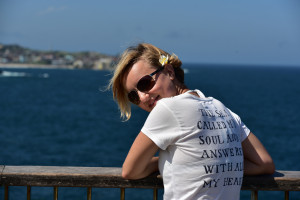 I even started to enjoy sushi rolls! Japanese is not my favorite cuisine at all, but I agreed to try one of the restaurants here! Of course, when you are surrounded by smile and happiness, you cannot refuse trying even the things you do not like. Mate, it was fantastic!!! Sake the Rocks restaurant makes rolls filled with grilled scallops and cucumber, prawns tempura and green tea kit kat…delicious. Not to say about the service! Great! And the girls serving – beautiful. Boys, this is definitely the place to be.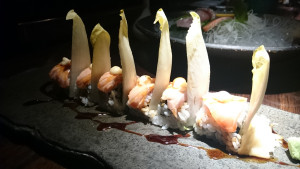 But there are a lot of Australian women in Sydney that are very sexy: tall, fit, nice legs, blondes… Men are not too bad either.
Some curious things are that you can see people walking without shoes in the middle of the city or that you can change the direction of the chairs in the trains.
The rest? Sydney Opera, NSW Art Gallery, Royal Botanical Gardens, The Rocks, Harbor Bridge …